Sunsilk Hair Shampoo 160ML (Smooth/Anti-Dandruff/CleanFresh/Black Shine/Damage Restore/Hair Fall Solution/Soft/Perfect)
Price

RM6.60

Brand
Sunsilk
Availability
125

Variation

Quantity
Description
Highlight
Smooth & Manageable (Pink)
Anti-Dandruff (Blue)
Clean & Fresh (Green)
Black Shine (Black)
Damage Restore (Orange)
Hair Fall Solution (Brown)
Perfect Straight (Purple)
Soft & Smooth (Yellow)
Smooth & Manageable: Suitable for Normal Hair
- It keeps your hair smooth and manageable that always goes with your flow.
Anti-Dandruff: Suitable for Hair with Dandruff
- Its exclusive formula nourishes your scalp in a gentle yet firm manner, removing dandruff and makes hair wonderful to the touch.
Clean & Fresh: Suitable for Normal/Oily Hair
- It keeps your hair clean & fresh all day long
Black Shine: Suitable for Dull Looking Hair
- Time to shine! Its exclusive formula nourishes your hair, leaving it beautifully healthy and mesmerizingly shiny.
Damage Restore: Suitable for Damaged Hair
- It helps to remove accumulated residues and restore damaged hair to prepare your hair for the next adventure.
Hair Fall Solution: Suitable for Hair Fall issues
- Its exclusive formula deeply nourishes and revitalizes for strong and healthy-looking hair, with reduced fall out by up to 10 times*.
Perfect Straight: Suitable for Frizzy and Straight Hair
- Its exclusive formula gently locks in the alignment of each strand of hair without sealing them together.
Soft & Smooth: Suitable for Dry Hair (looks dry but no split ends).
- Its exclusive formula with Moisture-Lock Technology and 5 Natural Oils locks in the moisturized feel of your hair smealessly, so it looks healthy, resilient and soft to touch! Say goodbye to the rough and dry!
NOTES:
• This Product is packed in a High Quality Bubble Wrap stands be more durable and offer for more protection for your breakable items.
• Hence, it Is easy to get dented during transit from the courier to your hand if its handled with no care.
• We will do our best to accommodate your request and ensure the products are in good condition before proceed for Ship Out.
• In this case, all Orders are not Returnable or Refundable. No Refund Request will be entertained.

We kindly Request for customers Understanding.
Thankyou for supporting SW Grocery!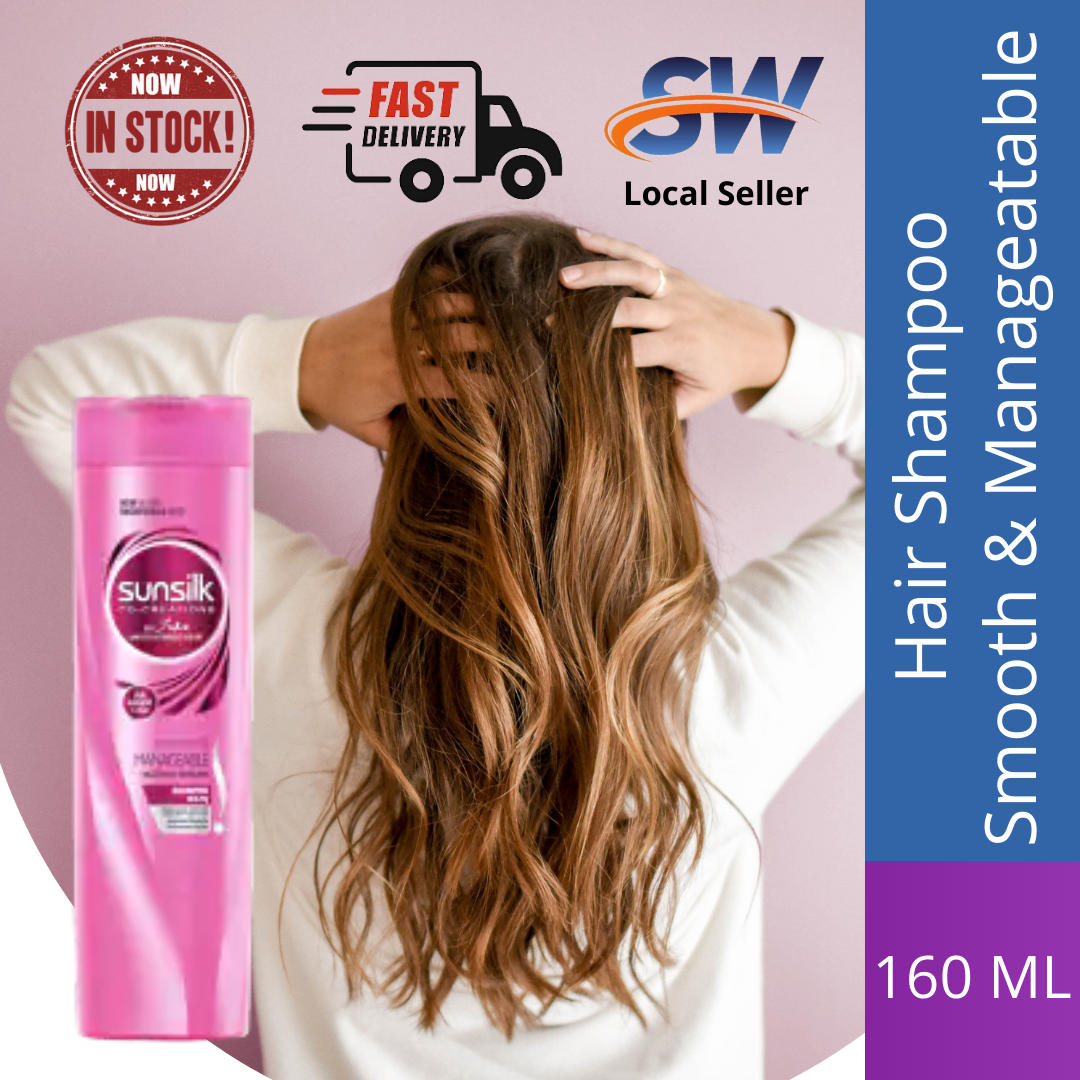 What's in the box
- Sunsilk Hair Shampoo 160ML x1